Best Contemporary Romance
Kristen Ashley is my comfy pajama author. The one that I am most comfortable with and know will never disappoint me. So as long as she is writing, I will probably have one or more of her books in my top 10 every year. My all time favorite Ashley hero/book is Tack in Motorcyle Man, so I am really enjoying the continuing story of the Chaos MC in the Chaos series.
Walk Through Fire gets the nod from me for 2015 because of the FEELS. This book had so much of them. The heroine, Millie, had such a heartwrenching story. Then we have our broody damaged biker, Logan/High, who could also turn poetic on a dime. And Ashley puts it all out there seamlessly.
I did try to read this one on my lunch break at the office one day - big mistake. No one wants to walk around the rest of the afternoon with ugly cry face.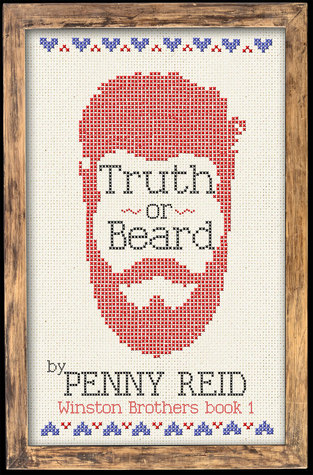 I did Truth or Beard in audio during a road trip towards the end of the year, and I cracked up so many times. All the truckers passing me on the road must have thought I was a bit nuts. The story was full of quirky characters and small town southern goodness. The narrator, Joy Nash, did a fabulous job bringing the heroine to life and making me nostalgic for my hometown in Tennessee. I really look forward to this series continuing in 2016.
Shattered is a dark and twisty romantic suspense set in New Orleans that absolutely knocked my socks off. I loved the bad boy anti-hero, Jax Fontaine (awesome name)! Cynthia Eden really gets into the head of serial killers in this series, so the suspense is superb. I picked this one as my favorite because of the hero, the setting, and because I could not figure out the villain until he was revealed towards the end. I recommend reading the series in order as there is a lot of character crossover.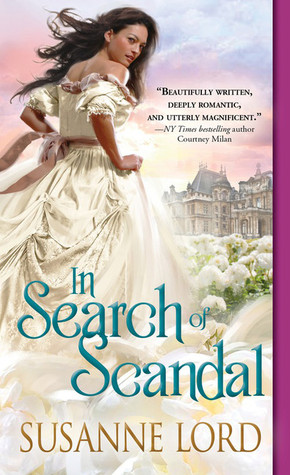 This is the debut novel from Susanne Lord and I was very impressed. She drew out my emotions with good character development, connections and exceptional writing style. I fell in love with the vivacious and good-natured Charlotte and was cheering for her the entire book. In Search of Scandal was a beautiful and poignant story.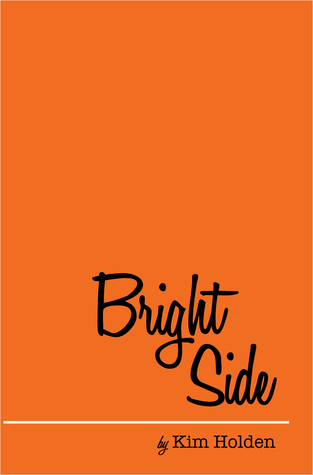 Speaking of beautiful and poignant stories, Kim Holden delivers one in Bright Side. This book was hard to review because it evoked so many emotions and ugly cries, and I didn't want to spoil that for anyone else by saying too much. Kate was the most
inspirational
heroine that I have read - her character made me want to be a better person. Don't start this one without a box of tissues nearby.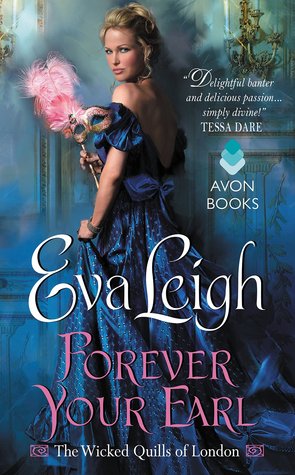 I am awarding Forever Your Earl the award for best dialogue this year. This book was so chock-full of witty one-liners and sexual innuendos that I was smiling for the entirety of the read. Eva Leigh/Zoe Archer delivered a clever dialogue and the best banter I have read between characters in historical romance.
I came across A.D. Starrling quite by accident this year and fell in love with the Seventeen series, which is totally out of my normal genre. My favorite book so far is King's Crusade, featuring Alexa, the most kickass heroine ever. Every book in the series has been packed with action and suspense that kept my blood pumping to turn the page as quickly as possible. Starrling writes intelligent books - so you feel a bit intellectual as you are immersed in mythology, chemistry, supernatural powers and other topics that will exercise your brain.
I have loved the Kate Daniels series since I first discovered it several years ago. However this year I decided to do a re-read of the entire series, but I did it in audiobook. I am so glad I did. I now have a bit of a girl crush on the narrator, Renee Raudman. She is uber talented, and I think it would be fun to watch her work. Her inflections, accents and personalities for each character are so unique and engaging, and she conveys emotions that will jump out and grab you. I look forward to more audiobooks by Renee in the future. And of course, more Kate and Curran!
Lesley Young wins my vote for the most unique (and my favorite) heroine of the year. Charlie suffers from pervasive personality disorder, which made her literal and logical to an extreme degree. I felt very protective of her character the entire time that I was reading. After 8 months and 300+ books, Charlie still stands out to me as the most distinctive heroine I read this year.
Nalini Singh always delivers a great story and unique characters, but she has outdone herself with Naasir. We met him in earlier books and he really stole the show from that point forward for me. Naasir is one of a kind, a hybrid creature/man who at times was childlike in behavior. I was utterly enchanted by him and hope there is much more of him in future books of this series. I encourage you to give this one a listen in audio if you are able. The narrator, Justine Eyre, gave Naasir a wonderful accent that only added to his appeal.